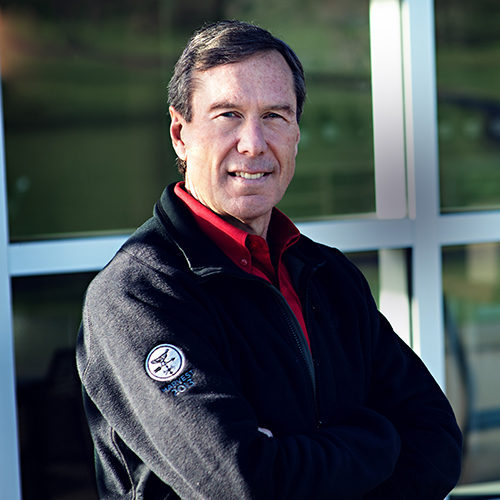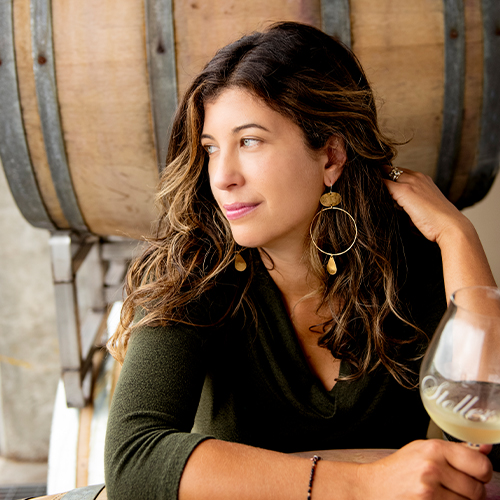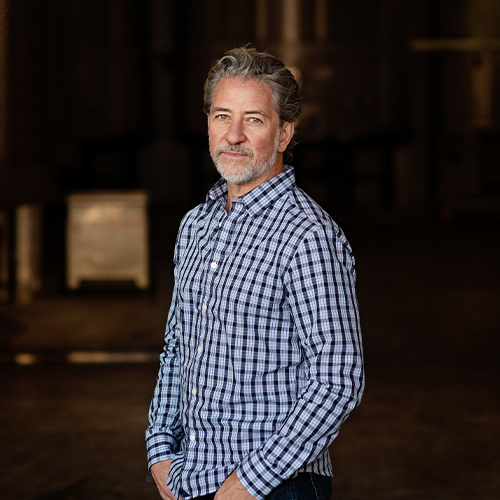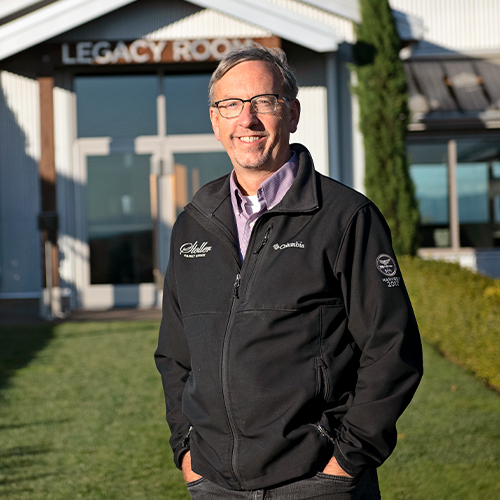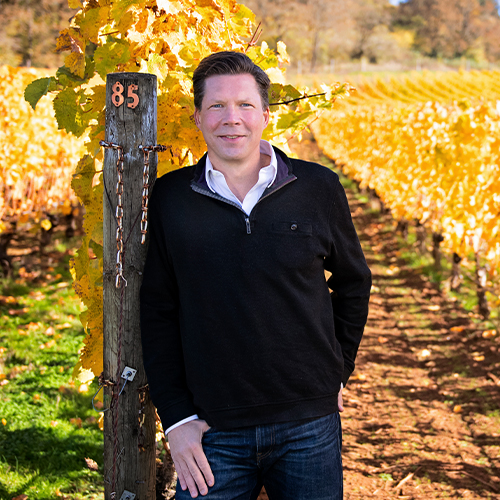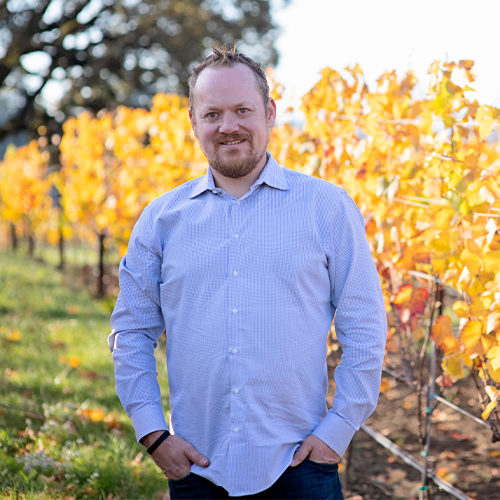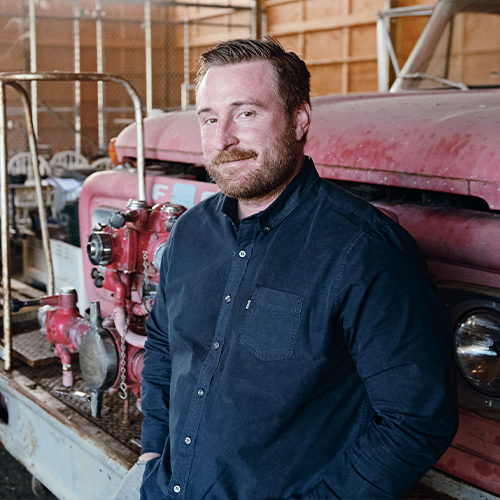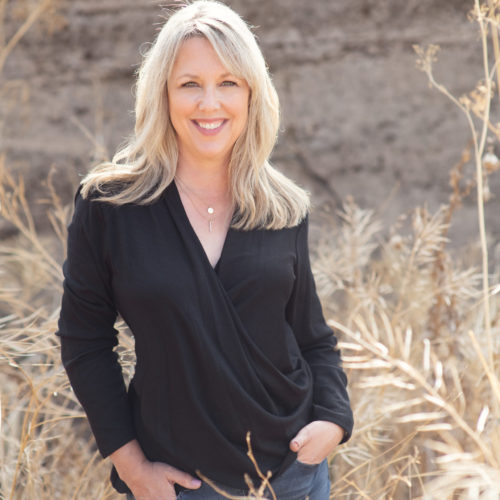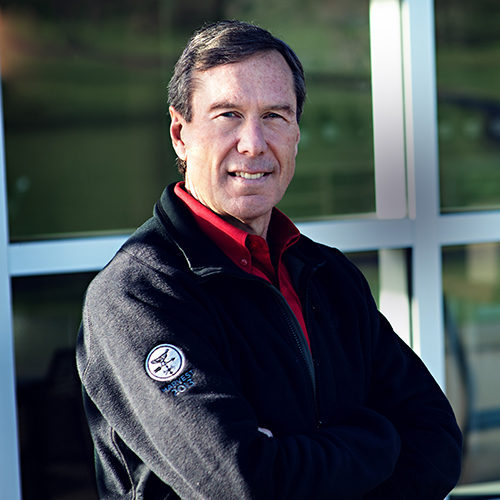 Founder and Proprietor
Bill Stoller
Bill Stoller spent the first few weeks of his life here on the property and was raised on the family farm outside of Dayton, Oregon. He received a degree in business and economics from Pacific University, as well as an MBA from Portland State University. In 1983, Bill co-founded Express Employment Professionals, currently the largest privately-held staffing company in the world, with more than 800 offices in three countries. In 2001, he founded Xenium, a human resources outsource company. Success in business has enabled Bill to pursue his passion of wine and to contribute to his community.
True to his Oregon upbringing, Bill sees himself as a custodian of the land he loves, and cares deeply about sustainability and environmental protection. Driven by these values, he sought to create a business that would last for the next two centuries and beyond.
President
Gary Mortensen
As president, Gary brings to Stoller Family Estate thirteen years of senior leadership in the Oregon wine industry. As a start-up veteran he brings a passion for bleeding-edge technology and pushing boundaries. As a devoted historian, he is committed to preserving and sharing our nation's diversity and heritage. He is also an active foundation board member of the Technology Association of Oregon, and is helping to found "Innovation Academies" for kids. Gary is an award-winning director of two documentary films telling the stories of Oregonians who served in combat in Afghanistan and Iraq.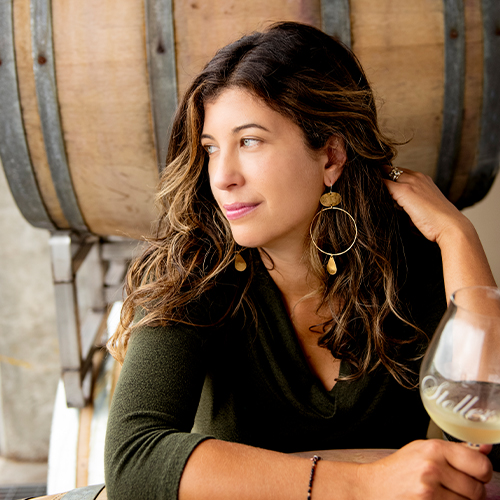 Vice President of Winemaking
Melissa Burr
Melissa Burr was raised in the Willamette Valley. After completing her Bachelor of Science degree, Melissa intended to practice naturopathic medicine before discovering her true passion was in wine. She studied winemaking and fermentation science at OSU and interned during harvest for several local wineries before becoming production winemaker for Cooper Mountain. In 2003, Melissa joined Stoller Family Estate as the winery's first dedicated winemaker.
In her 17-year tenure with Stoller, Melissa has worked in concert with the vineyard team to oversee the site's continued refinement. She has helped grow production from 1,000 cases to 60,000 while acting as a steward of Stoller's legacy.
In 2013, Melissa partnered with Stoller to launch History, a brand dedicated to paying homage to historic vineyards in the Pacific Northwest. The collection will continue to evolve, as she tells more stories about these esteemed vineyards and the people who started them.
Melissa enjoys the creative and natural process of winemaking and the dynamic nature of the Oregon wine industry. The constant evolution of every new vintage pushes her to learn more about her craft.
Vice President of Vineyard Operations
Jason Tosch
A native of Oregon's Tualatin Valley, Jason Tosch has made his career farming premium wine grapes. An Oregon State University graduate with a degree in horticulture, focusing on small fruits and berries, Jason has served in leadership roles for the Oregon wine industry's wine research, and sustainability-focused communities.
In his role, Jason oversees 585-acres across four estate properties, while cultivating relationships with high-end growers throughout the state. With his vineyard team, Jason grows high-quality wines that reflect the vintage. His love of Oregon drives his holistic approach to viticulture and the connectivity to the surrounding forests and biodiversity-rich areas. The growth of the Stoller Wine Group suits Jason's skillset. His shared core vision will allow the Stoller Wine Group to carefully scale while increasing wine quality and farm-land stewardship.
Vice President of Consumer Sales
Tracy Timmins
Tracy began her wine journey in 2000 at Columbia Winery in Washington and became fascinated by the many nuances involved in a grape's journey from field to bottle. She kept close ties to the wine industry through part-time positions as she honed her sales and management skills in other industries. Tracy joined Chehalem in 2014 as part of the direct sales team. In 2019, she was promoted to Vice President of Consumer sales, overseeing the Chehalem and Stoller Family Estate brands.
Away from work, Tracy enjoys supporting her two boys at their many activities, traveling with her husband, and entertaining friends.
Vice President of Business Development
James Falvey
Born and raised in southeast Portland, James holds a Bachelor of Science in business administration with a focus in sports marketing from the University of Oregon. James worked with the Portland Trail Blazers before joining us at Stoller Family Estate. He fell in love with the winery the first time he drove up to the estate and saw the breathtaking approach.
Vice President of National Sales
Pat Hiley
Pat Hiley has 25 years of experience in the wine industry. He caught the wine bug after many years working in fine dining restaurants in New Orleans, served as a buyer at a high-end grocery store, worked for a large wine supplier covering the Southeast, and eventually as a distributor holding multiple senior positions. When the opportunity to join a family of quality-driven wineries, Pat jumped at the chance to work for the Stoller Wine Group. He lives in Atlanta with his wife, Gretchen, and their three teenage children. Pat enjoys traveling with Gretchen, listening to vinyl, and spending time with friends and family. He holds Certified Wine Specialist accreditation from the Society of Wine Educators as well as Certified Sommelier credentials from the Guild of Master Sommeliers.
Vice President of Chains
Patrick McBride
With 22 years of wine and spirits industry experience, Patrick McBride joins the Stoller Wine Group as vice president of chains, managing on- and off-premise relationships across the country. Prior to joining the team, Patrick served as vice president of chains for Young's Market Company Oregon where he managed a team of account executives that were responsible for calling on the largest retail customers in Oregon. Over the course of his career, Patrick has called on national accounts across the U.S. while working on the supplier side for Fetzer-Concha y Toro, Diageo Spirits, and Barton Brands (now owned by Constellation). A graduate of Cal Poly San Luis Obispo and Board Member for the City of Hope Oregon, Patrick enjoys spending time with his wife, Liz, and kids Molly and Connor, and riding his Peloton to keep his "dad bod" in check.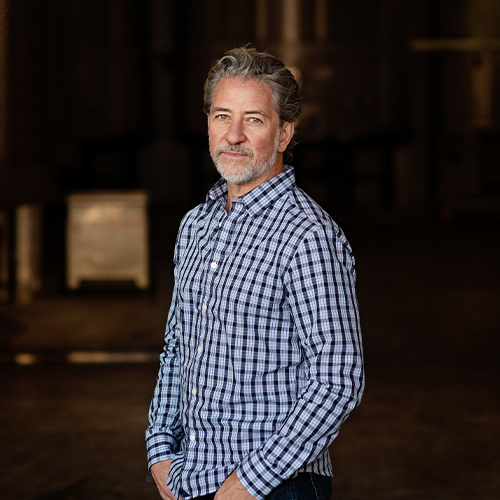 Vice President of Trade Development
Bill Hanson
Bill brings more than 25 years of wine industry experience to Stoller. He has served as past Chair of the Board of Directors as well as Marketing Committee Chair for LIVE (Low Input Viticulture and Enology), the leading certifier of sustainable vineyards and wineries in the Pacific Northwest. Bill has held Certified Wine Educator's accreditation through the Society of Wine Educators since 2007. In addition to his extensive wine management experience, Bill also brings the skills of a winegrower, as Bill and his wife Linda are owners of Libra Vineyard.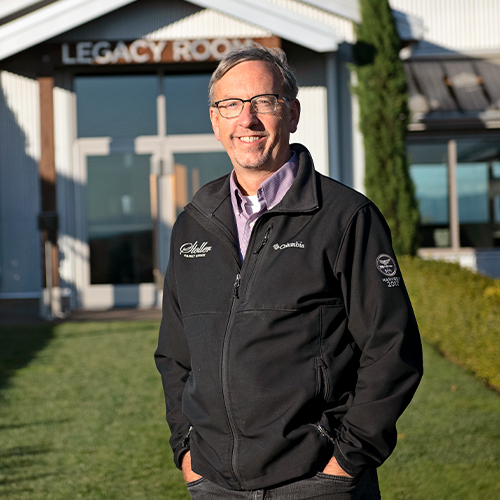 Vice President of Finance
Steve Caldwell
Steve, a native Oregonian, graduated from OSU with a Bachelor's Degree in business administration with a concentration in accounting. Prior to joining Stoller, Steve was the CFO of Willamette Valley Vineyards.
Director of Winemaking Operations
Ben Howe
Born and raised in the Midwest, Ben received his Bachelor's degree in Fermentation Sciences from Oregon State University. Ben has winemaking experience in New Zealand, India, Oregon, and California. In 2015, after climbing the ranks at King Estate, he joined Stoller Family Estate to bolster the production of the Dundee Hills wine tier and build a new winemaking facility for those wines.
In 2018, Ben was promoted to Director of Winemaking Operations. Under his leadership, the winemaking team launch the Canned Oregon and Chemistry brands. Ben believes that a winemaker's job is to be as transparent as possible and let the vineyard shine through. To that end, he enjoys making Pinot Noir and Chardonnay as they lend themselves to this style of winemaking.
Winemaker
Kate Payne-Brown
Raised in Salt Lake City, Utah, Kate came to Oregon for her undergraduate degree at the University of Oregon. She studied science and was intending to work in the Optometry field. However, shortly after graduation the allure of the wine industry changed the course of her career, and she moved to Australia to study at the University of Adelaide, where she completed her Master's degree in Oenology. After a couple of years making Shiraz and Cabernet, she moved back to Oregon to work for Archery Summit, where she remained for over six years as the Assistant Winemaker. In 2014, she left to work for a French winemaking consultancy and is now thrilled to be a part of the wonderful team at Stoller Family Estate.
Production Winemaker
Karl Weichold
Karl Weichold has more than a decade of winemaking and enology experience, working with both large and boutique wineries. A graduate of Texas A&M with a degree in biochemistry, he began his career working with several wineries in the Texas Hill Country before relocating to Oregon in 2009 as enologist at 12th & Maple. In 2015, Karl joined Erath Winery as assistant winemaker, where he helped create and implement novel approaches to winemaking across different modes of production in the pursuit of crafting fine Oregon wines. Ready for a new challenge, Karl joined the Stoller Wine Group team in fall 2020 as production winemaker. When not busy making wine, he enjoyed spending time in the great outdoors with his dog, Louie.
Assistant Winemaker
Evan Rose
The wine bug bit Evan as a teenager when he started working in vineyards in the Ohio River Valley outside Cincinnati. That early exposure lead him to study Botany and Molecular Biology at Miami University. From there, Evan worked harvest at Adelsheim Vineyard, and then spent the next four vintages as Assistant Winemaker at Meier's Wine Cellars in Ohio, all the while Oregon was calling to him. Crazing some international experience, he went down under to work a harvest at Craggy Range in Hawke's Bay, New Zealand, before finally making it back to Oregon in 2016. Working with both Anne Amie and Paul O'Brien Winery, Evan knew he wanted to spend the rest of his career in the North Willamette Valley, and in 2019 his dream came true when he joined the passionate Stoller winemaking crew. Evan is a big wine geek at heart, and he's fortunate that his hobby is also his profession. When not going down the wine rabbit hole, he enjoys hiking and camping in the Pacific Northwest with his wife and dogs.
Enologist
Madison Lyons
Madison's love for food, wine and travel was the driving force that inspired her to take a viticulture and enology class her freshman year at Washington State University, and she's never looked back. Since graduating in 2015, she's worked multiple vintages at large and small wineries in Washington, New Zealand, and Germany. It was during her time working in Oregon that she fell in love with our cool-climate white wines and our potential for making some of the best New World sparkling wines. Soaking up as much as she can from each experience, Madison believes her work in the lab helps build a foundation and understanding to be a better winemaker, her ultimate career goal. When not at work, you can find Madison experimenting with new recipes she's created, exploring the great outdoors with her partner, and dog, Louie, and traveling across the world (so far 23 countries and counting)!
Assistant Winemaker
Aaron Fox
Originally from California, Aaron graduated from Cal State Monterey Bay with a degree in environmental science and technology. Shortly thereafter, he found his passion for winemaking while working at Red Car Wine on the Sonoma Coast where he gained a vigneron approach to winemaking. Splitting vineyard and cellar duties developed a deep respect for cool climate winemaking, leading him to the Willamette Valley.  Aaron loves the diversity of cellar work that allows him to be a plumber and enologist in the same day.  He is happy to be a part of the Stoller team and the amazing Oregon wine community.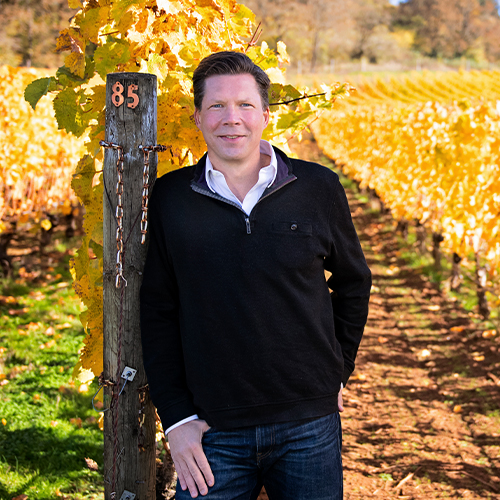 Director of National Brands
Cory Davis
Cory joined Stoller as our national sales manager in the fall of 2005. He fell in love with Pinot Noir during his three-year stay in France, and moved to Oregon in the mid-90s, drawn by the natural beauty and burgeoning potential of the Pacific Northwest wine scene. Prior to joining Stoller, Cory worked as a distributor of some of the world's finest wines.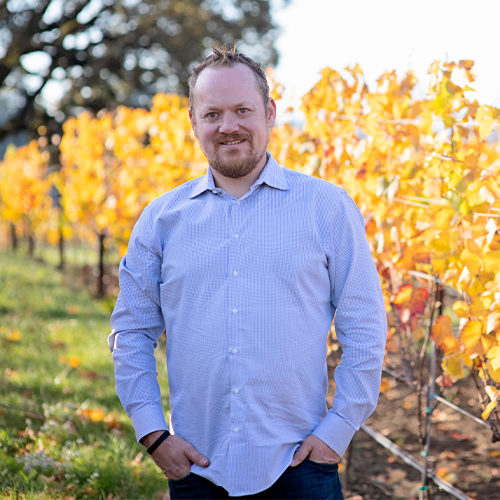 Regional Sales
Craig Havlinek
Craig Havlinek has more than 15 years' experience in the wine industry. His passion for wine began in his early 20s while running the wine department in a local grocery store. From there, he expanded his experience by working for an Oregon winery where he oversaw national and international sales, followed by working in distribution with the fine wine team at Young's Market Co. where he was awarded "The Best in the West" sales representative for three consecutive years. In August 2019, Craig joined the Stoller Wine Group family, overseeing regional sales. In true Oregon native fashion, his hobbies include roasting coffee, brewing beer, talking about all things wine, cooking, and spending time in the great outdoors with his wife, Angela, and daughter, Lily.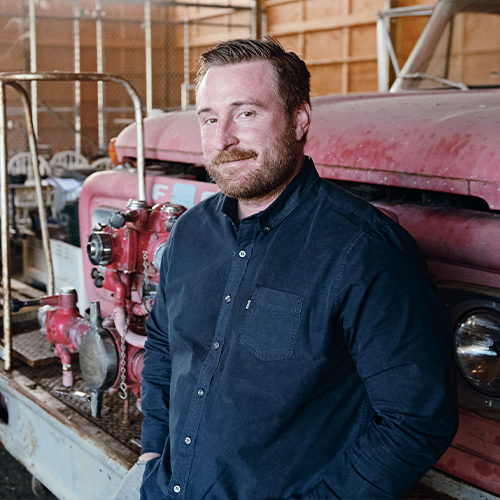 Senior Business Analyst
Christian Bennett
A Salt Lake City native, Christian Bennett first fell in love with Oregon as an undergrad student at the University of Oregon. During grad school at the University of Utah, he would often pine for his days back in Oregon, dreaming of visits to the coast, hiking at Mt. Hood, listening to live music, and fully indulging in the food and beverage scene. After graduation, Christian quickly moved back and made Oregon home. He entered the wine industry in March 2017 as a tasting room associate at Chehalem, before his business savvy financial skills were discovered. In September 2018, Christian was promoted to senior business analyst for the national sales team.
Director of Wine Clubs
Tyler Bender
Born and raised in Colorado, Tyler was introduced to fine wines while working for Sonny Lubick Steakhouse in Fort Collins. Officially bitten by the wine bug, he passed his level two sommelier certification, and enrolled in the enology and viticulture program at Walla Walla Community College in Washington state. After graduating, Tyler gained a firm understanding of the retail side of the business by working for one of Denver's top distributors. However, the Pacific Northwest, with its vast array of landscapes and outstanding wines, kept calling for him to return. Tyler initially joined the Stoller team for harvest 2018, and he's thrilled to now be working with the tasting room team and our amazing wine club members.
Director of Guest Experience
Devin Andolsen
Devin Andolsen grew up in vineyards, helping build and plant his family's 11 acres in Northern California's Dry Creek Valley. He has more than 12 years of experience as a wine professional; this includes five years in fine dining as an Advanced Sommelier. He has managed Constellation's Fine Wine division for Northern California, and Jackson Family's Spire portfolio for the West Coast. He also helped manage a small international distributor out of San Francisco, as well as the wine program at the famed Allison Inn & Spa. Devin and his wife moved to the Willamette Valley in 2014, where they planted a vineyard with just over 11 acres of Pinot and Chardonnay. In addition to being a professional wine judge, Devin attempted the rigorous Master Sommelier exam in 2016. With the support of his wife and encouragement from his two Golden retriever children, he continues to pursue the coveted wine credential.
Director of Consumer Sales | Bend
Steven Benson
Steven fell in love with hospitality while working in the San Francisco Bay Area in his mid-20s, which served as the perfect backdrop for culture, diversity, and of course, all thing's food and wine. In 2015, he relocated his family to Bend, and after years of working primarily with Napa and Sonoma wines, Steven found himself immersed in a world of wines he knew nothing about. And, so began his love affair with Pacific Northwest wines. Amongst the many wines and wineries he worked with, Stoller was one that always stood out. Steven enjoyed the wines, the people, and the property. So, it was a natural progression for Steven to join the team as director of consumer sales at the Stoller Wine Bar | Bend.
.
Director of Hospitality
Victor Panichkul
Born in Bangkok, Victor grew up in Thailand, Singapore, and the United States. With a degree in international politics and journalism from Baylor University, he had a successful 25-year career as a journalist for major newspapers in Texas, Baltimore, and Washington, D.C. In 2002, Victor and his partner of 30 years moved to Oregon and quickly fell in love with Oregon wines. After covering the industry as a wine, food, and beer columnist for 14 years, he finally joined the wine industry that he has come to love.
Experience Center Manager
Kyle Stoller
Growing up on our estate, Kyle has worked with almost every department. He helped the vineyard, assisted with building a fence, cleaned barrels in the cellar, organized pallets in the warehouse, orchestrated both intimate and grand private events, and treated guests to world-class hospitality in our tasting rooms. But, Kyle is most excited about his newest role as Experience Center Manager. Working in a modern space nestled in the vineyard, he enjoys the ever-changing daily roster of tasks, all of which focuses on bringing people and wine together. Having seen it first-hand, Kyle loves how the emerging technologies utilized throughout the Experience Center have made winemaking and the vineyard more accessible to our guests. When not at work, you can find him and Fletcher, his 1-year-old, 70 pound German Shepard puppy, playing soccer or enjoying a great bottle of wine.
Director of Consumer Relations
Shani Hodge
A Montana native, Shani Hodge followed her heart to Oregon in 2002. Formerly in the restaurant wine business, she wanted a wine industry position closer to the source, and chose Oregon for its beauty, culture, and world-class Pinot Noir. With more than a decade of experience in the Oregon wine industry – from managing tasting rooms to wine clubs and events – Shani currently oversees our guest rental properties. She loves exploring the western U.S. with her husband and son and enjoys cooking, mason beekeeping, and gardening.
Culinary Director
Becca Richards
Becca started cooking for fun as a kid, destroying her mother's kitchen in an array of extravagant sandwich and pasta creations for her friends. It wasn't until Becca turned 19 that she started down the culinary path. Hostess, busser, dishwasher, waiter, line cook, baker, sous chef, bartender, bar manager, chef, Becca did everything she could in the restaurant industry to learn the business. 
After several years of hard work and sweat, Becca gained the speed and confidence that pushed her to move to New York City. In 2010, she joined the team at Recette in Greenwich Village in spite of not having any NYC experience. She then went to Flex Mussels and eventually became the savory chef teaming up with the pastry chef. 
From there, Becca realized her dream and attended culinary school at International Culinary Center (formerly the French Culinary Institute) where she graduated with honors while working as a captain at Lincoln. The day of graduation, Becca was offered a job as the Sous chef at the Lion and eventually worked to take over as the Chef d' Cuisine.
In 2017, Becca moved to Oregon to be closer to her family. Shortly after that, she joined Stoller Family Estate. In her role, Becca creates dishes that showcase the harmony between locally-sourced food and wine for wine club events.  
Events Manager
Gloria D'Alessandro
If you want to throw a fantastic event, Gloria's your gal. Originally from NY, her 20+ year career in Hospitality Management and Sales spans coast to coast, including time at Madison Square Garden Arena and Boston Garden Arena. Gloria, a graduate of UVM, is a Certified Spirits Specialist and has studied for the Certified Wine Specialist program passing the internal exam. Her ongoing drive and passion for the wine industry have garnered recognition for her award-winning wine lists and programs, training, and sales. Gloria's dream of remaining in the wine and hospitality field finally came to fruition when the opportunity to relocate to the Pacific Northwest presented itself in 2020. She and her husband loved living in Oregon with the coast, the mountains, and wine country all just a drive away. She's ecstatic to be spearheading the new Events Department at our family of premier wineries in the magical Willamette Valley wine country because it emphasizes her passion for the wine industry and hospitality so harmoniously. Gloria is a voracious reader when not working. She and her husband enjoy road trips, culinary experiences, adventures, sitting by the ocean and firepit, entertaining, and are avid music fans. Next up, getting a new pup to complete their new home.
Events Manager
Melanie Anderson
For Melanie, food and bev hospitality is in her blood. Ok, maybe not literally, but she's always worked in restaurants, so getting her bachelor's degree from St. John's University in Hospitality Management was natural. Like most people, Melanie is "from" Las Vegas, having spent most of her life in Sin City. Most recently, she worked on the event planning side of the business for venues like Mandalay Bay and the Four Seasons. Melanie enjoys her work because she's a foodie at her core, but with event planning, she gets to make wild visions a reality. A recent Oregonian, she considers her position with the Stoller Wine Group her dream job because of the intimate nature of the events we host and the deeper connection to farm-to-table cuisine and award-winning wines. When not at work, you can find Melanie and her husband, Mark, eating and drinking their way through Oregon as they discover their new home.
Events Coordinator
Brenna Buckwalter
Growing up in Portland, Brenna was always aware of Oregon's wine scene. But it wasn't until her first wine class at Linfield University that the bug officially bit her, and she fell in love with the industry. She quickly took a position working as a tasting room associate at Stoller Family Estate before graduating with a bachelor's in business management and a minor in wine studies. Brenna loves how wine brings people together, allowing for a connection to learn from people all over the world. Her passion made Brenna a natural choice to assume the role of events coordinator. She enjoys seeing people's vision come to life, nurturing that vision as it blooms throughout the process. When not at work, you can find Brenna at the beach, hiking in the Gorge, and of course, enjoying a glass of wine.
Communications Director
Michelle Kaufmann
Michelle Kaufmann, a Portland, Oregon native, earned her degree in journalism from the University of Oregon, focusing on public relations and communications. Prior to joining Stoller Family Estate, she served as communications manager for the Oregon Wine Board for six years. Michelle currently serves on the Board of Directors for the International Pinot Noir Celebration and marketing committee for the Willamette Valley Wineries Association. In her role, Michelle oversees all media relations and communications efforts for the Stoller Family Estate, Chehalem, and History wine brands. 
Marketing Director
Jenna LaCroix
Jenna LaCroix first fell in love with Tuscan wine while studying abroad in Italy during her junior year at the University of Oregon. Degree in hand, she set out to explore Oregon's flourishing wine world, spending eight years working in the southern Willamette Valley in various roles within the industry. She relocated to Portland in early spring 2017 to accept the position at Chehalem, and eventually, the Stoller Wine Group. Jenna spends her free time planning visits to countries around the world and enjoying the great Oregon outdoors with her chocolate lab, Luna.
Creative Director
Austin Raz
As a native Oregonian with family roots in Newberg, Austin has had his eye on the wine industry for quite some time. Austin has worked for two of the world's most influential brands at Nike and MTV, and studied New Media Communications at Oregon State University. What drew Austin to Stoller was the team's vision of innovation and sustainability towards the environment, community, and economy. He is excited to bring his unique perspective into a creative role.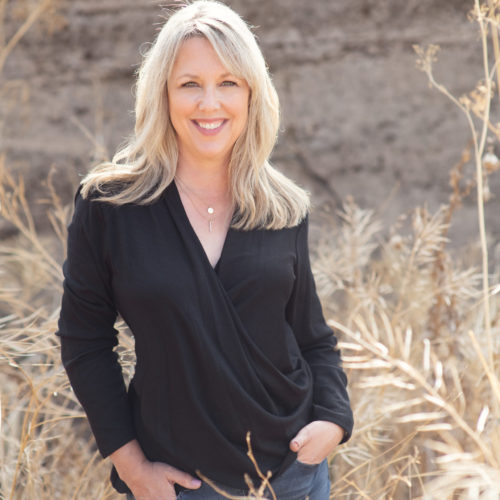 Digital Media Manager
Mindy Gimarelli
Mindy Gimarelli fell in love with wine while vacationing in the Priorat region of Spain during a cooking school adventure. Raised in Oregon, Mindy spent most of her career in education, teaching Montessori for six years before joining the Beaverton Education Foundation where she supported building stronger classrooms in public schools. At the same time, Mindy spent the last 10 years as a consultant, managing social media platforms for local restaurants, small businesses, and multiple public accounts. With a firm understanding of social media strategy, she left education to follow her passion for wine and joined Chehalem in early 2018. In her free time, Mindy enjoys exploring Portland's amazing food scene, spending time with her family, and spoiling her Golden Retriever Macallan and Orange Tabby Bubbs.
Logistics & Purchasing Manager
John Vanover
Born in Santa Cruz, John Vanover spent most of his life in the South. Birmingham, Alabama's vibrant food and wine culture led him to an 8-year career with a wine distributor. In 2019, John jumped at the opportunity to get closer to the source and to enjoy life in the beautiful Pacific Northwest. He comes to the Stoller Wine Group with a firm understanding and experience in logistics and operations management. John is inspired every day by Stoller Family Estate's stunning vineyard and its innovative approach to winemaking.
Bottling Manager
Joshua Tikhonoff
Joshua never thought he would work in wine, but after taking an job opportunity at a California winery he quickly discovered this was something he excelled at and enjoyed. He and his family moved to the Napa Valley so Joshua could immerse himself in the heart of the California wine industry, working various jobs in the cellar, bottling, and distribution departments while expanding his palate with many delicious wines along the way. Joshua enjoys that his job requires high attention to detail and organization to provide a quality product, which creates the opportunity to continually improve himself and his team. When a new exciting opportunity came his way, Joshua and his young family relocated to the heart of the Oregon wine industry in early 2021 so he could join our team as Bottling Manager. When not at work, you can find Joshua exploring Oregon through cycling and hiking, and spending time with his family.
Facilities Manager
Ryan Thornton
Ryan Thornton has spent more than a decade working with wineries throughout the Willamette Valley to increase their quality and efficiency with water. A self-proclaimed "human tool," he enjoys learning about mechanics and how things operate so he can share that knowledge with and help others. This passion has taken Ryan around the globe, building sustainable irrigation systems, and teaching communities how to best utilize them, with his goal of helping more than a million people with their water needs. When not working, Ryan enjoys teaching scuba diving.
Horticulturalist
Corinne Gosnell
Corinne Gosnell is a rare native of the Pacific Northwest. Over the tenure of her occupation in fine gardening, Corinne has transformed agricultural estate garden practices to develop clean, sustainable, beautiful landscapes throughout the holdings of great wine estates across the Willamette Valley. A keen observer of the unique natural splendor Oregon presents, Corinne has worked tirelessly to advance the B Corp model. She is also a talented floral stylist, translating color theory to the landscape with a tapestry of scented roses, shrubs, fruiting trees, and perennials, which will be used as cutting garden on the Stoller Family Estate grounds. While beautiful, the garden also enhances rare and vital insect populations unique to the Stoller Estate, which Corinne holds so dear as a preservationist of the living environment.
Onsite HR Manager
Cecilia Barrera
If you asked Cecilia what she wanted to be when she grew up, working at a winery was probably not on the top of her list. But the 25+ year Human Resources veteran is learning how to appreciate the craft one sip at a time. Much like growing grapes or making wine, Cecilia loves knowing that there is no typical day in HR. She enjoys helping others and seeing how her job makes a positive difference to our people and our organization. Cecilia is bilingual and proficient in translating legal documents from English to Spanish, including OSHA, BOLI, and Safety Regulations Law, making her an indispensable member of the Stoller Wine Group. In her spare time, you can find Cecilia spending time with her family, taking long walks with her husband and three dogs, riding tricycles, reading books, watching movies, scrapbooking, designing her own earrings, and of course, enjoying delicious and inspiring cuisine.